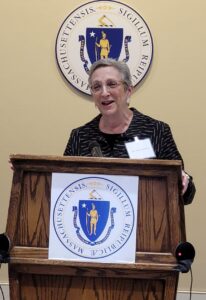 Ruth B. Balser is the State Representative for the 12th Middlesex District, which includes parts of Newton and Brookline.
Now serving her thirteenth term in the House of Representatives, Representative Balser continues to be an independent progressive voice, fighting for the values and priorities of her community.
Representative Balser serves as a member of House Speaker Mariano's leadership team as a Division Chair. 
Personal
The daughter of two educators, Ruth developed a lifelong appreciation of and commitment to public education.  Following her graduation from the University of Rochester, she was awarded a Ph.D. in clinical psychology from New York University.  Before serving in the legislature, she worked for many years as a psychologist. In fact, she is the first psychologist to ever serve in the Massachusetts legislature.
Both of Ruth's sons are Newton Public School graduates. Building on their strong education in the Newton schools, both have gone on to earn a PhD, and are building careers in academia. Jonah is a professor of philosophy and Micah is a professor of developmental psychology.
A Leader on Mental Health Issues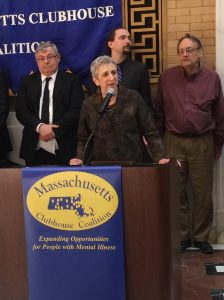 As the first psychologist to serve in the Massachusetts legislature, Representative Balser brings a unique perspective. She has made mental health public policy a top priority. Recognized for her expertise and leadership on this issue, she was appointed the first House Chair of the Joint Committee on Mental Health and Substance Abuse and served in that role for two terms.  She has championed many bills and budget amendments with the goal of expanding access to and quality of mental health and addiction services and reducing the stigma associated with these illnesses.  She is credited with expanding mental health parity in Massachusetts, enactment of an omnibus children's mental health bill, and protecting behavioral health in health care reform legislation.
Each session she files legislation that would strengthen mental health parity laws and expand access to services. Much of her focus is on improving behavioral health services to those who suffer from mental illness or addictions who land in the criminal justice system. Recognizing that these are illnesses, and not crimes, she advocates for oversight from health care, rather than criminal justice, professionals. 
Environmentalist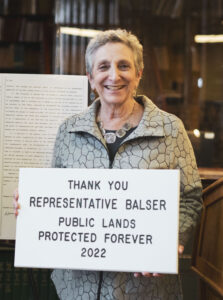 When she is not busy representing the people of Newton at the State House, Ruth spends as much time as she can outdoors. Her love for the outdoors translates into her active support for a wide range of bills that would address the challenges we face in protecting the future of our planet.
Representative Balser was the lead House sponsor for the Public Lands Preservation Act, which was signed into law by Governor Baker in November 2022. After two decades of work with legislators and environmental activists, this law will preserve open space in Massachusetts. Over the years, she authored reports that examined the loss of constitutionally protected conservation land and filed the bill every term until it was passed in 2022. 
In addition to strengthening Article 97 of the constitution by this law, she led local efforts to protect local natural resources including Hammond Pond, Hemlock Gorge, the Charles River Reservation, and Crystal Lake. She has been recognized with awards from the Environmental League of Massachusetts and the Newton Conservators for her work in this area.
In addition to a longstanding commitment to land preservation, Rep. Balser has expanded her environmental commitment to include climate and energy issues. In order to "catch up" with the fast-developing science, she attended a 3- day Climate Training run by former Vice-President Al Gore. She is proud to support important climate legislation.
Representative for the Garden City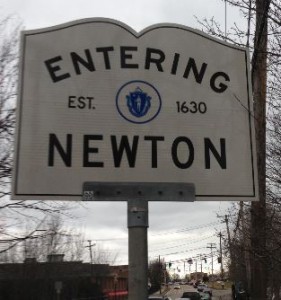 Ruth grew up in Queens, New York; she maintains a bit of her New York accent and a pride in her roots.  But she loves her adopted home town, where she has lived for 45 years.   She has been involved in a range of community activities in Newton.
From 1988 to 1996, she served on the Newton Board of Aldermen.  As the Chair of the Public Safety and Transportation Committee of the Board, she was known for her advocacy for traffic safety, and most particularly for the installation of numerous stop signs around the city. Her son famously said, when asked by his driver's ed instructor "who put so many stop signs in Newton", his reply was "my mom!"
During her tenure as an Alderman, she was a founding member of the Newton Child Care Commission. She also has been active in the Newton Democratic City Committee and served as Chair of the Ward 8 Committee.
Her top priority in the legislature is representing the needs and views of the people of Newton.  She has been successful with numerous budget amendments and bond authorizations resulting in many benefits for Newton.  She is proud of the progressive views of her constituents and advocates for their many priorities, including education, health care and human services, transportation, election reform, equal rights, protecting the environment and social and economic justice.
Representative Balser's problem-solving approach to her work in the State House has greatly benefited her community. It was Representative Balser's legislation that extended the terms of a state loan that has allowed the City to finance the repairs of a Newton fire station; she achieved the bond authorization to improve Needham Street; and a Massachusetts Highway Department traffic study on Route 9. Moreover, she worked hard to make sure that Newton North would receive its fair share of funding from the State's School Building Assistance program. She has successfully brought funds to the city for Crystal Lake improvements and for Hemlock Gorge and the conservation area beside Quineboquin Road.
Awards and Recognition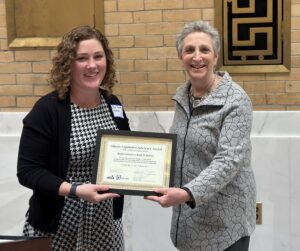 Representative Balser has accomplished a great deal for the people of Massachusetts by reaching out to others, working with them to solve problems and to bring about change when and where it was needed.
Representative Balser has received the following awards for her work:
Equal Justice Coalition- Beacon of Justice Hall of Fame- October 2023- "To honor her longstanding commitment to civil legal aid and unwavering dedication to achieving equal justice for all."
Newton Conservators- Directors Award- 2023- "For her continuing advocacy for open space in the Commonwealth… and success in the Massachusetts Public Lands Preservation Act, which was signed into law."
Higher Education Consortium of Central Massachusetts (HECCMA)- Behavioral Health Award- 2023
Charles River Watershed Association- Rita Barron Public Official Award- 2023
Library Legislative Advocacy Award- 2023
Massachusetts Association of Conservation Commissions- Outstanding Public Service Award – 2023
Dignity Alliance  Massachusetts- Appreciation Award – 2022
Jewish Community Relations Council (JCRC) & Massachusetts Association of Jewish Federations (MAJF) – Legislative Leadership Award – 2022
Alzheimer's Association MA/NH – Legislative Champion – 2021- "In recognition of your advocacy on behalf of all those living with Alzheimer's and dementia during the COVID-19 pandemic"
Massachusetts Association for Gifted Education- Legislator of the Year- 2020
The Massachusetts Aging & Mental Health Coalition – Older Adult Behavioral Health Champion Recognition Award – 2019
Massachusetts Psychological Association – Legislator of the Year – 2017
MassAccess – State Legislator of the Year – 2016
Trauma & Learning Policy Initiative of Massachusetts Advocates for Children and Harvard Law School  – "Legislative Champion Award" – 2015
Transformation Center – "Ally Award" – 2015
Clubhouse Coaltion – "Legislative Leadership" – 2015
Equal Justice Coalition –  2014 Beacon of Justice Award – January, 2015
The Massachusetts Neuropsychological Society – Outstanding Legislator of the Year – 2013
Mental Health Legal Advisors Committee – Certificate of Appreciation – to Rep.Ruth Balser "Tireless Advocate for the Rights of Persons with Psychiatric Histories" – February 2013
Equal Justice Coalition –  2012 Beacon of Justice Award – January, 2013
Providers' Council for Caring Communities – Special Recognition – 2012
National Association of Social Workers (NASW) – Elected Official of the Year – 2009
Women's Bar Association of Massachusetts – Legislator of the Year – 2009
Fire Chiefs' Association of Massachusetts – In Recognition of your Untiring Effort in sponsoring "The Forgotten Fire Bill" – 2009
National Organization of Women (MA Chapter) – Legislator of the Year – 2008
NAMI Massachusetts – Heroes in the Fight – 2008
Massachusetts Coalition for Addiction Services – Ending Insurance Discrimination Champion Award – 2008
Riverside Community Care – Leadership Award – 2008
Massachusetts School of Professional Psychology – Honorary Doctor of Humane Letters – 2008
Labor Assistance Professionals of Massachusetts Recognition Award – "In recognition of your outstanding contributions, helping those with substance abuse problems in the community and in organized labor." – 2007
Massachusetts Mental Health Counselors Association – Outstanding Service Award – 2007
Hope House – Spirit of Hope Award – 2007
Massachusetts Family Planning Association – Family Planning Leadership Award – 2007
Massachusetts Association of Alcohol and Drug Abuse Counselors – "For outstanding legislative actions contributing to treatment of the chemically dependent." – 2006
Riverside Community Care – Leadership Award – 2006
Massachusetts Behavioral Health Partnership – "In recognition and appreciation of outstanding leadership, advocacy and support on behalf of consumers of behavioral health services." – 2006
Disability Law Center – Legislative Leadership Award – 2006
Massachusetts Coalition for Addiction Treatment – Certificate of Appreciation – 2006
American Psychological Association – State Legislator of the Year – 2006
The Recovery Homes Collaborative – "For your integrity and your keen sense of responsibility to the community for seeking the value in recovering individuals, and supporting our efforts we thank you." – September 14, 2006
Massachusetts General Hospital Endowment for the Advancement of Psychotherapy – Leadership Award for the Advancement of Mental Health – 2006
National Alliance on Mental Illness Greater Boston Consumer Advocacy/Affiliate Network (NAMI GB CAN) – Representative of the Year – 2006
MassPIRG – The Global Warming Hero Award – June, 2006
MassPIRG – Public Interest Champion – 2006
The Commonwealth of Massachusetts Executive Office of Health and Human Services Department of Mental Health – Certificate of Appreciation – 2006
The Commonwealth of Massachusetts Executive Office of Health and Human Services Department of Mental Health – Distinguished Service Award – 2005
The ARC of Greater Boston – Outstanding Legislator Award – 2005
The Massachusetts Chapter of the American Academy of Pediatrics – Child Advocate of the Year Award – 2005
The Massachusetts Psychological Association – Ezra Saul Psychological Service Award – 2003
The Massachusetts Council of Human Service Providers – Legislator of the Year Award – 2003
The Massachusetts Developmental Disabilities Council and Association for Retarded Citizens Massachusetts – Legislator of the Year Award – 2002
The National Alliance for the Mentally Ill – Legislator of the Year Award – 2002
Work, Community, Independence (WCI) – Legislator of the Year Award – 2002
The Massachusetts Association of Jewish Federations and the Jewish Community Relations Council – Legislative Achievement Award – 2002
The Newton Conservators – Environmentalist of the Year Award – 2001
Greater Boston Association for Retarded Citizens – Outstanding Legislator Award – 2001
The Newton Parent Advisory Council for Special Education – Distinguished Service Award – 2000
The American Psychological Association – Presidential Citation – 2000
The American Psychological Association – Karl F. Heiser Presidential Award – 2000
Riverside Community Care Leadership Award – 2000
The Environmental League of Massachusetts – Environmental Honor Roll Award – 2000