She is eager to hear from her constituents.
She can be reached at the State House:
By phone at 617-722-2810
or email: Ruth.Balser@mahouse.gov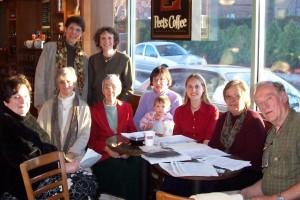 She is happy to meet with her constituents at her office at Room 167 of the State House or her "district office" – Peet's in Newton Centre! – Sadly, Peet's has closed.  Rep. Balser can now be found meeting with constituents at Panera in Newton Centre.